Tree Removal

for Properties on Sydney's North Shore
Ensure that any unwanted tree or trees, on public or private properties, are safely removed to make space for a new tree or plants. New developments or replanting are not the only reasons why trees are being removed. Sometimes, trees become a hindrance for the people and activities on a property and will need to be cut down. Tree Services North Shores provides a quick, easy and affordable removal service, helping remove obstructive, dead or dangerous trees.

Whether they've grown larger than initially anticipated for their environment and have become a danger to any surrounding structures, or they completely block a beautiful view and a trimming service will not be sufficient, it's time to call us. Another reason might be because of the tree has become severely damaged through accident or storm, and it has begun to pose a liability to your property. Should a tree be dead or dying it will need to be removed as soon as possible to ensure the safety and image of your yard is secured.
No matter how much maintenance you give a tree, sometimes you will need a North Shore Tree Removal
Our team will quickly and efficiently remove a tree; most importantly we will do it safely so no damage occurs to your property. One thing is for certain, it's dangerous work, so make sure you consider the consequences before you try to do it yourself.
One of the worst possibilities is that the removal process does not go as planned and the tree falls the wrong way, damaging your property or a neighbours' property. Or, even worse, you injure yourself or someone else. To avoid these possibilities, leave the removals to the experts.
If the weather has damaged your tree or you simply want to clear some space for future landscaping work, you can be guaranteed that our experienced technicians can handle the job. Our team of professionals located in the Sydney North Shore area are completely qualified and trained to perform removals of any size, anywhere. After this, we will clean up the mess, so you won't have to worry about any debris left behind.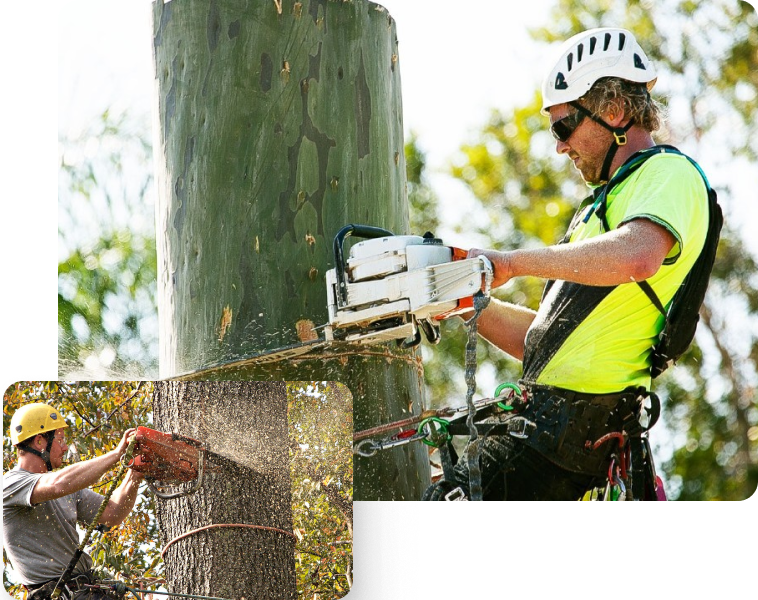 A skilled team of expert tree surgeons
We have worked on a multitude of properties, with our client base including public and private government departments, commercial properties, educational institutes, households, private residencies, private vacant blocks that need clearing and golf courses. You can rely on our professionalism and expertise of our staff to efficiently complete any job, no matter how big or small, whether it's commercial or residential tree services.
All of our staff are fully licensed and we are fully insured, and your tree lopping, removal or stump grinding will be undertaken by experienced workers who have received the best training the industry has to offer. Our business holds the relevant qualifications and we have honed our trade skills throughout the years. In addition to being one of the top-quality tree maintenance companies in the city, we offer very attractive rates on all of our removal services. One of our key principles is that we provide value for money to each and every one of our customers, delivering top of the line tree services at economical prices.
Most importantly, every task completed on site will be double-checked by our professionals for quality control and to ensure the work meets our high standards as well as the client's satisfaction. We guarantee that you, the client, are put first. We use only highly skilled Tree Removalists who will provide you with a quick and efficient solution to your problem. We know that taking time out of your busy day so that we can come to your home or workplace can be time-consuming, which is why we work with you to provide you with the best solution with the least possible disruptions to you. We guarantee a stress-free experience. We know that tree work can be messy, which is why you can be guaranteed that all our workers will treat your place with the same respect as their own home. All work is done in a tidy and efficient manner.
Our removal services put safety and the environment as their top priority to ensure the best outcome. To accomplish this, all of our workers are equipped with the both modern and traditional machinery and techniques so that the task is completed effectively, efficiently and safely. Our key principle regarding our work is customer satisfaction and environmental safety. These are two of the many reasons as to why we make our tree removal services affordable and suitable for different budgets. Our team always ensures that the task is completed within the time period given and in accordance with the client's individual budget.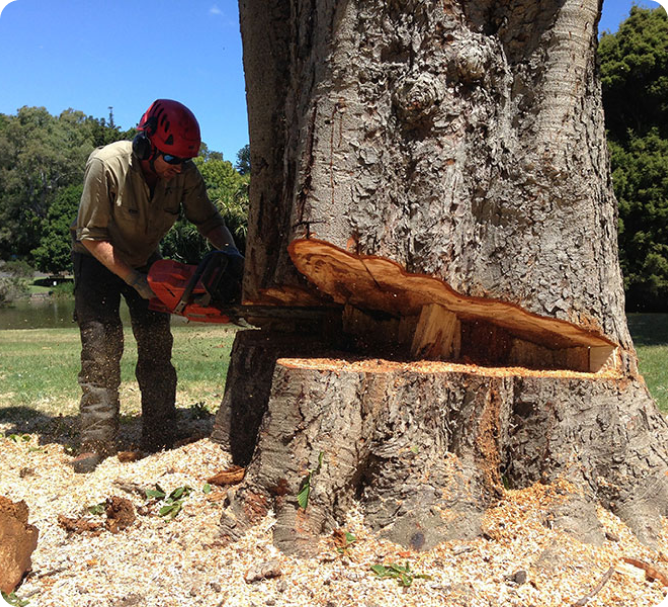 Other Services We Provide:
Call
'Tree Services North Shore'

Now & Claim Your

'Free'

Stump Grind With Every Tree Cut:

(02) 9945 1192
What They Say About Our Services
Class aptent taciti sociosqu ad litora torquent per conubia nostra, per inceptos himenaeos

Pellentesque orci elit, commodo sollicitudin mattis bibendum, tempus ut erat. Curabitur sapien dolor

Mauris sit amet ante ac lectus condimentum suscipit sit amet eget sem. Integer in aliquam felis

let's have a good memory with us
We will contact you back within 24hrs via email.